From the Beastie Boys to beet juice, NYC based celebrity photographer Mike Schreiber has combined his profession of photography with his passion of juicing into artful series of "juice portraits." The series can be found on his Instagram and features his juice of the day with portraits of athletes, entertainers and everyday people.
So since Mike is a juice king and I've been off the NYC radar, I caught up with him to get the word on how he stays healthy in the Rotten Apple and how we can too.
Top 3 places in NYC to get a fresh juice (cheap, splurge, convenience)
To be honest, I don't really buy juice very often. I usually just make it myself. With that said, Liqueteria has been my neighborhood (East Village) spot for a long time.
If only one tropical fruit tree could grow in NYC what should it be?
It would have to be a hybrid mango/coconut tree 🙂
Whats the best combo you've made?
There have been so many, but in the summer, I really like watermelon/ginger juice! Super refreshing and delicious!
Whats the worst combo you've made?
Anything with dandelion greens.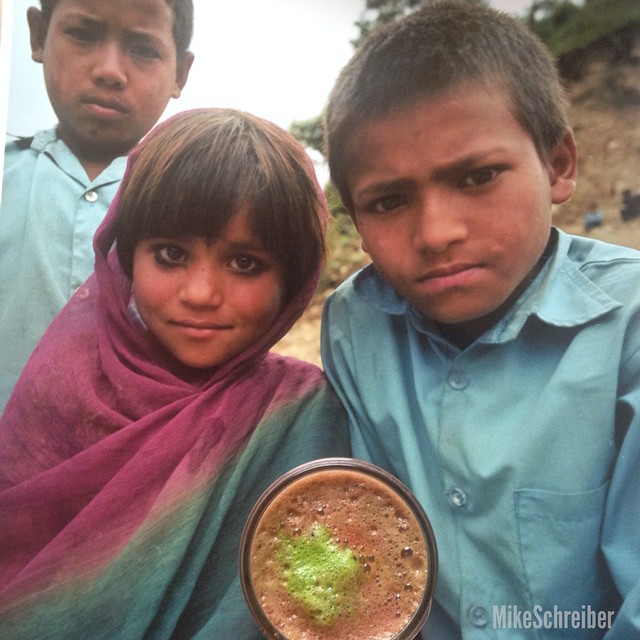 Have you noticed a significant change in your health since juicing regularly?
No. I've been juicing regularly for a long time, so I really only notice a change when I'm traveling and unable to drink fresh juice.
Where do you shop in NYC for your food?
Commodities Natural Market on First Ave in the East Village.
Do you grow any of your own food? If so what?
No. I'd love to someday though.
Has this personal project brought you new work opportunity?
Hahaha, I doubt it. I enjoy doing it though. It's a fun way to share my work without it being serious photography stuff.
Follow Mike on Instagram @themikeschreiber and his hashtag #mikejuiceseverythingaroundyou