Ditch the Mc Drive-Thru for a vegan version that's just as great the original Shamrock Shake! Protein rich spirulina replaces whatever the hell chemical Ronald uses to make it green and frozen banana gives us that thick ice cream texture. When looking for a mint, look for an alcohol free version, preferably a spearmint or "mint", although peppermint will do, in my opinion the flavor is more like Christmas instead of St. Patrick's Day.
I've indulged in the original Shamrock Shake way more times than I'd like to admit, especially in high school when me and my BFF Sharai would make many weekend trip to the "Golden Arches." These days I feel (a little) less immortal, so 82 grams of sugar and a cup full of chemicals I can't explain are a little less appetizing, plus the BFF is now a mommy and a recipe like this will help to pass our tradition along guilt-free.
FYI the Marachino "cherry" that top Micky D's shakes (and your cocktails) are anything but vegan!  Check out this how-to video on making your own below.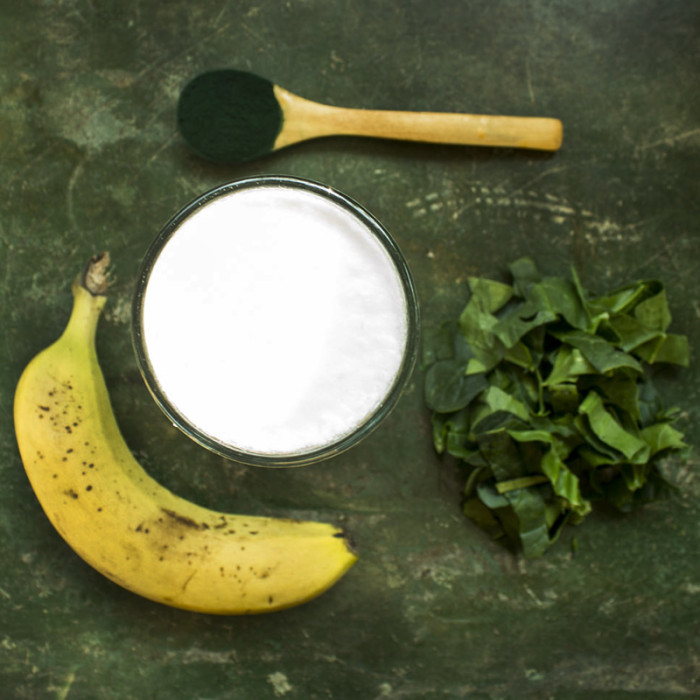 Vegan Shamrock Shake
1 Large Banana
8oz Non-Dairy Milk
1/4c Chopped Spinach
1t Spirulina Powder
1/8t Vanilla
A few drops of Spearmint Extract
Sweetener of your choice to taste
Optional
Whipped Cream
1oz Creme de Menthe
Fresh Mint for garnish
1. Blend!