I'm back for #femmeappetit, this time as a co-host. 
The format was the same, a group of great women get together and get down in the kitchen. This month's "conscious dining experience" landed on a new moon, making the vibes even better. 
Instead of staying in one group, as a host I hopped around, lending a hand to some of the less kitchen confident. One group I ended up helping more than the others which resulted in another amazing avocado sauce, (see last month's sweet mustard sauce) this time one of my most popular recipes, Asian Sesame Noodles which from my Superfood School online cooking school. 
The dish was a smash and the group was happy with a new recipe that they can add to their repotiore with a few simple ingredients and no equipment! Learn more about Superfood School and the Femme Appetit dinner series by clicking the links. 
View of Downtown LA from our host venue and photographer, The Local Skill, an LA/NY based creative wellness collective. 
Hostesssss with the most-est, Shay Kostabi, Jackie Ho, Lynnette Astaire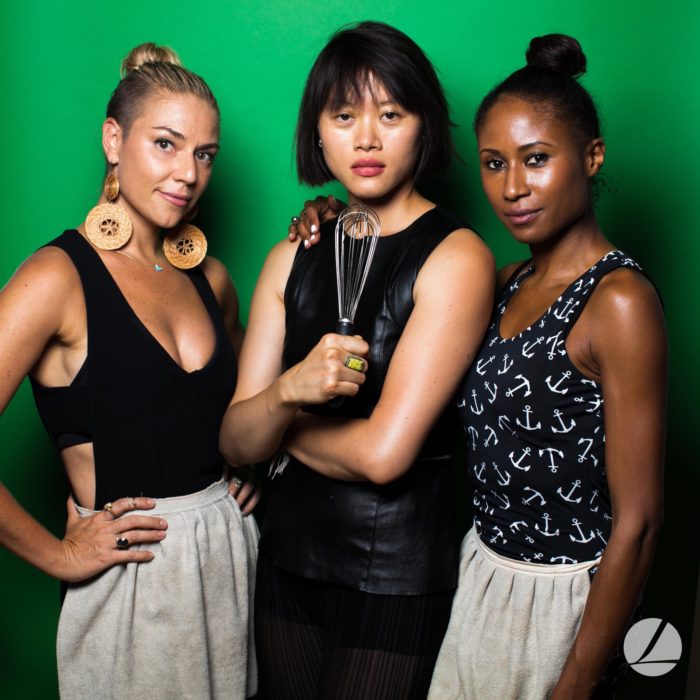 30 women, one kitchen
We substituted the crimini mushrooms for oyster, which are a good source of protein and B Vitamins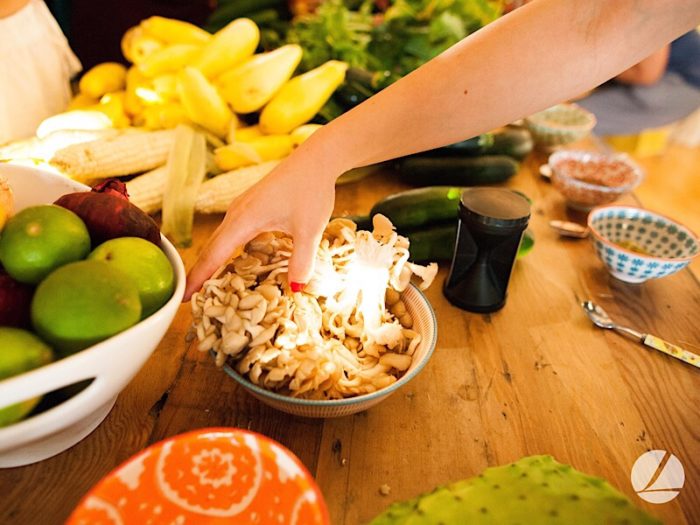 Thanks to our sponsor Imperfect Produce for all the goods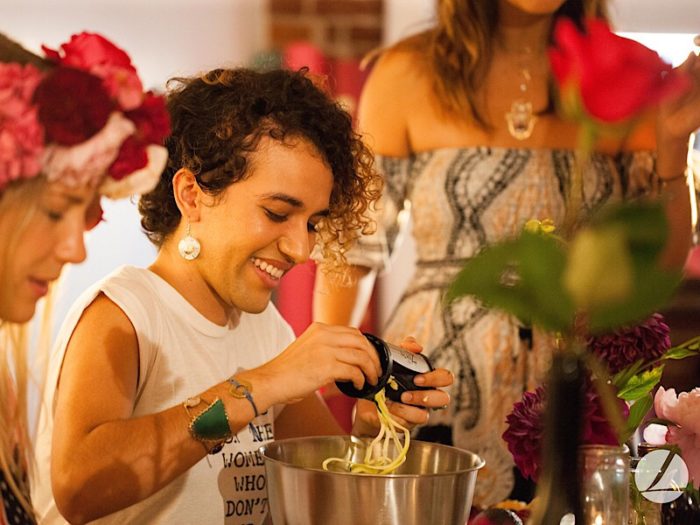 Chewy Noodles + Creamy Avocado = Savory
Talking with my hands
Shay talking with her hands too!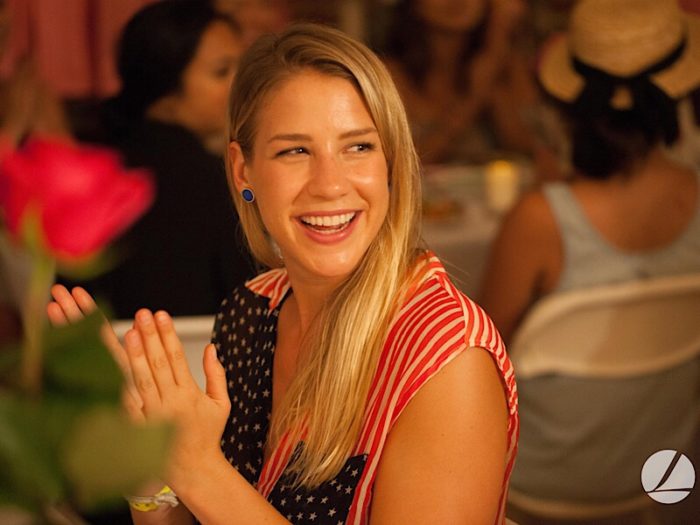 Asian Sesame Noodle
Serves 1
1 medium zucchini
1/2c mushrooms (i used crimini )
1/2 small avocado
1/4c of sliced almonds (ideal)
1/4c of chopped green onion
2t rice vinegar
2t sesame oil (toasted, not raw)
1t black pepper (add more if needed)
Optional, but ideal ingredients
salt to taste
liquid sweetener to taste
red pepper flakes
1/2c of sprouts (pea or mung bean ideal)
1tb kelp flakes
Equipment: Spiralizer
1. Mix oil, vinegar, salt, avocado and sweetener in a bowl until creamy, add a bit of water if needed
2. Slice mushrooms, onion thin
3. Spiralize the zucchini to make noodle-like slices. Although the green peel holds many of the nutrients, its a matter of preference. Experiment to see what works for you.
4. Mix in sauce with noodles, mushrooms, sprouts and almonds.
5. Top with onions and pepper
Due to the avocado and the high water content of zuchinni, this dish does not keep well and is best served immediately
For more variations on the "zoodle" join Superfood School!